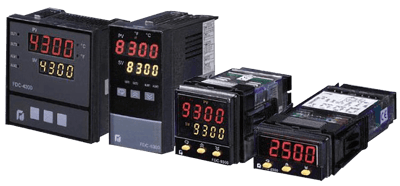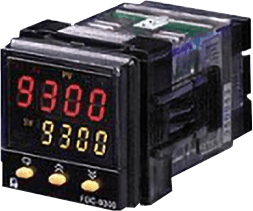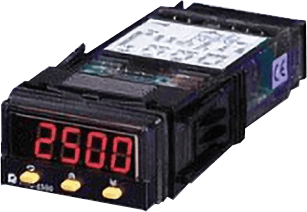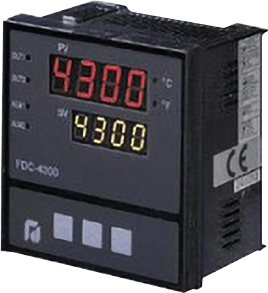 Images are representations only.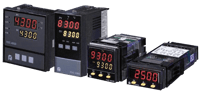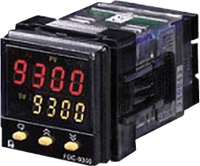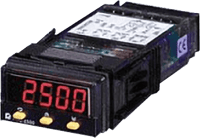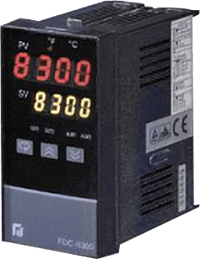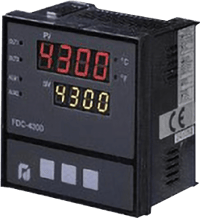 Future Design Controls 300 Series set a new standard for DIN controllers.

With 3 Inputs as standard and up to 4 control outputs plus Communications the 300 Series meet a variety or temperature & process control requirements.

With a standard 3-year Warranty, the 300 Series are available as single display FDC-2500 1/32 DIN and dual display FDC-9300, FDC-8300 and FDC-4300 [1/16, 1/8 and 1/4 DIN].
Features
3-year Warranty
Universal Process Input / 18 Bit A-D
2nd Analog Input (linear mA/VDC)
1 Configurable Event Input
Simple to Use & Configure
SEL configurable prompt sequence
PC Configurable
Nema 4X (9300 UL Approved Nema 4X)
PID Fuzzy Assisted Auto Tuning
2-sets of PID configurations
Setpoint Logic: Static or Ramp Rate
Remote Setpoint Standard
Up to 4 control outputs and optionally Retransmission of SP/ PV / PID % out
Serial Communications (option)
Specifications
Power
90-264 Vac, 50/60 Hz
11-26 Vac/ Vdc
Accuracy
Typically better than ± .25 % of Span
Humidity
0-90 % Relative Humidity, Non-Condensing
Oven - Furnaces - Kilns
Hot Plates / Melt Pots
Food Service Equipment
Environmental Chambers
Sterilizers / Autoclaves
Packaging Machines